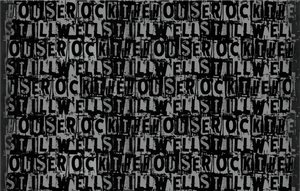 Stillwell, 3 Friends, 3 Different Planets
Fieldy (Korn–Bass), Wuv (P.O.D–Drums) Q-Unique (The Arsonists, Kings Bounty, Radamus &  Q-Unique –Guitar & Vocals).The trio connect to write their own style of music, a hybrid of many genres and sounds. It's been a 16 year journey beginning with a track called "Killing Myself to Live" (2006), followed by the raw & chaotic 1st release "Dirtbag"(2011 highlight track "Street Metal"). In 2015 the band worked with producer Chris Collier on the 2nd album "Raise it Up", featuring the standout track, "Mess I Made". The band continued with Chris Collier for their 3rd album "Supernatural Miracle" (2020). "With this album Stillwell sounds like one band instead of the past albums where it felt like 3 or 4 different bands" Wuv explains, "with Q on guitar & Fieldy going back to bass, it enabled us to be more cohesive with sound and direction". "We made sure not to sound like the other bands we're a part of, out of respect, integrity and just wanting to push ourselves creatively", said Fieldy. The result was a super solid album that brought new life, definition & direction for the trio.
Now with their 4th album, the band decided to take a different approach to releasing music and plan to drop a song every 4 weeks, enabling them to put the same effort behind each song including a remix for each song. "This is the most ambitious & the most freedom we've had creating", says Q, "it's extremely exciting". The guys are stoked to share this new album "Rock The House" with the world!